August 2011 UT Arlington Water Brigade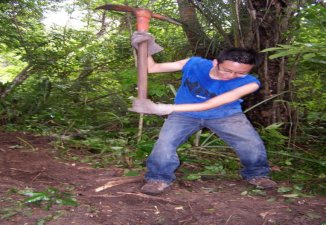 Start Date: Aug 15, 2011 10:00 PM
End Date: Aug 21, 2011 10:00 PM
Volunteer Activity Description:
Global Water Brigades is powered by groups of students and professionals dedicated to finding and implementing clean water and sanitation solutions. Each of these groups comes on a "Brigade" to Honduras to support the development of rural communities.

Manjeeta Sitaula

Olivia Whittaker
Improving the quality of life for individuals around the world by encouraging growth in knowledge of
... read more
sustainability, society, and economy.

Chris Phonpituck
donated $300
929 days ago

Chris Phonpituck
donated $300
929 days ago